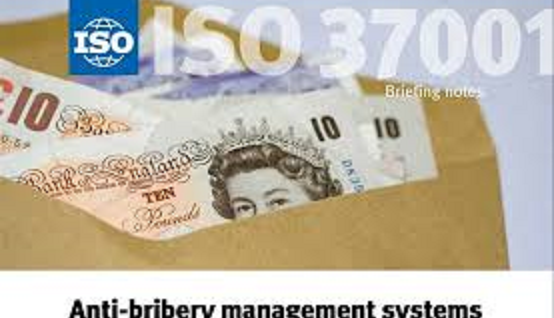 BIP Events
In 2014, Transparency International-Malaysia (TI-M) lauded the appointment of Dr. KM Loi, present Deputy President of TI-M as the Vice Chair to ISO/PC278, the project committee tasked to develop the anti-bribery management standard for International Organization for Standardization (ISO). Two years later, TI-M is pleased to see the progress of this standard and the supports given by the Minister in Prime Minister's Department[i], Department of Standards Malaysia[ii] and various large corporations such as Petronas, Telekom, PKNS and Top Gloves that we had engaged in promoting the good governance and integrity in business activities. With these strong pillars, TI-M believes that the new standard will be widely accepted as the suitable tool and system to reduce the bribery risks and corruption effectively by setting up an anti-bribery compliance program.
TI-M's commitment in ISO 37001 included the efforts of promoting a corporate culture with integrity across all sectors and levels. This ISO 37001 standard set out requirements for a management system designed to help an organization to prevent, detect and respond to bribery and complying with anti-bribery laws applicable to its organization's scope and activities. Public-listed companies, state-owned enterprises, multinationals and small and medium enterprises who adopt and implement the standard not only provide assurance to their stakeholders that proper controls and measures are taken to combat bribery and corruption but also gain a competitive edge over their peers. It could also help the corporate entities to be ready for compliance program to address with the proposed corporate liability provision in MACC Act.
With this, TI-M's ISO 37001 Foundation Awareness Training Programme is designed to provide the foundation awareness on ISO 37001:2016 that specifies international good practice to prevent, detect and respond to bribery. This 1-day training programme will provide you and your organization with the guiding principles and clause-by-clause explanation of the ISO 37001 Anti-bribery management system standard, and the adequate procedures for a compliance program.
For more information, please contact the secretariat at +603 7960 6630/6650 or email to ti-malaysia@transparency.org.my and chinfang@transparency.org.my.
[i] Datuk Paul Low: Malaysia, test bed for Corporate Social Responsibility in ASEAN
http://asean-csr-network.org/c/responsible-business-forum-newsroom/410-datuk-paul-low-malaysia-test-bed-for-corporate-social-responsibility-in-asean
[ii] A new anti-bribery standard for PLCs, by Focus Malaysia
http://focusmalaysia.my/Markets/A%20new%20anti-bribery%20standard%20for%20PLCs